Tell the world you are a dancer, and say it in English!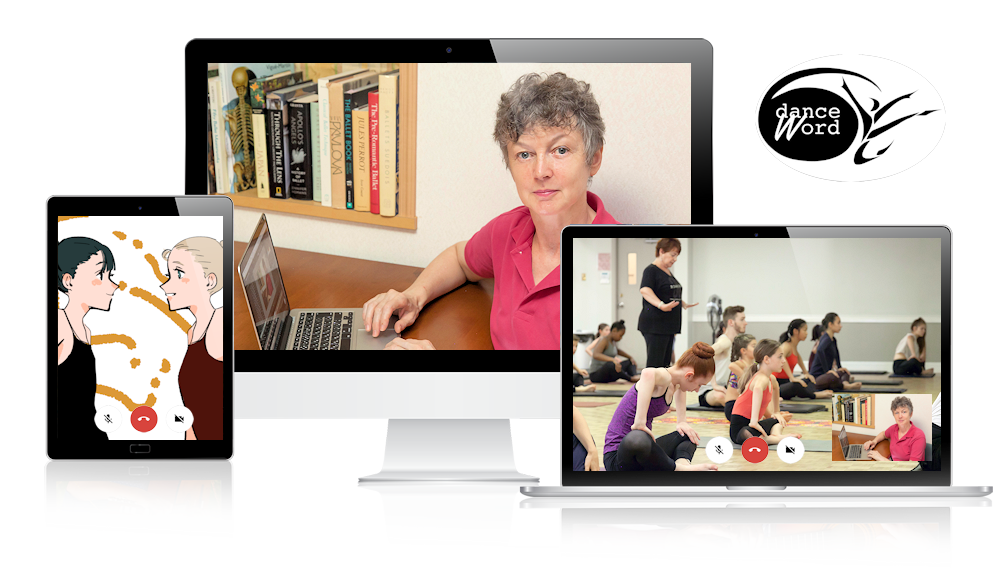 danceWord is an English course for Japanese dancers. If you are planning to study or perform overseas or simply want to be able to talk about dance in English this is the course for you!
Ernst Meisner, artistic director of the Dutch National Ballet Academy says,

"Every year the Dutch National Ballet Academy welcomes a number of talented Japanese students. Without doubt the students' English ability affects their success in our professional training program. How wonderful that danceWord has created an English course specifically for Japanese dance students. After taking danceWord's course our students were more engaged in the studio. I recommend it for all Japanese dance students preparing to go abroad."
danceWord builds on the knowledge of English that Japanese students have already attained in school. It presents vocabulary specific for dance studies, discusses concepts often encountered in a dance training program, and raises cultural issues commonly experienced when dancing and living abroad.

"Mai Goes To Canada" is a book of stories supported by online video, audio, text and quizzes.
The stories follow Mai, a 16-year-old Japanese dance student who has been accepted into the Canadian Academy of Ballet's professional training program, as she overcomes her shyness on her first day, makes new friends, finds the courage to ask the teachers for help, and settles into life at her new school.

There are 7 units, each set in a class at the Canadian Academy of Ballet including ballet (Units 1~3), exercise (Unit 4), improvisation (Unit 5), contemporary (Unit 6), and character (Unit 7).

Students work at their own pace, on average taking two to seven days per unit.

The Book
Each Unit includes 2 stories. In the first story Mai is faced with a challenge and in the second she finds a way to overcome it. The stories are followed by simple, clear exercises that strengthen comprehension and build vocabulary. Each unit concludes with a word puzzle designed to help students review vocabulary introduced in the unit.

The Online Course
Multi-media lesson materials support the units in the book. They include:
audio readings of the stories to strengthen aural comprehension
video and audio depictions of situations similar to those in the book
opportunities for students to practice their pronunciation and conversational skills
quizzes to test the student's knowledge

One on One Video Lessons
Students can request private online lessons with danceWord creator, Helen Price, for an additional fee.
---
Helen Price, danceWord creator
In the 30+ years Ms Price has lived in Japan she founded and directed Actus Ballet Studio (1989-2020), founded and directed The Yokohama Ballet Intensive (2002-2018), and has helped more than 300 Japanese students go to North America and Europe to attend professional dance training programs. Since 2017 she has been teaching online English classes to dance students and instructors across Japan. Ms Price is a graduate of Canada's National Ballet School, two-time recipient of Canada Council Grants for continued studies, and is a registered Royal Academy of Dance teacher.